Forwarding calls workflow
To start call forwarding user need to select a landline and destination. We tried really hard to make this a one click process.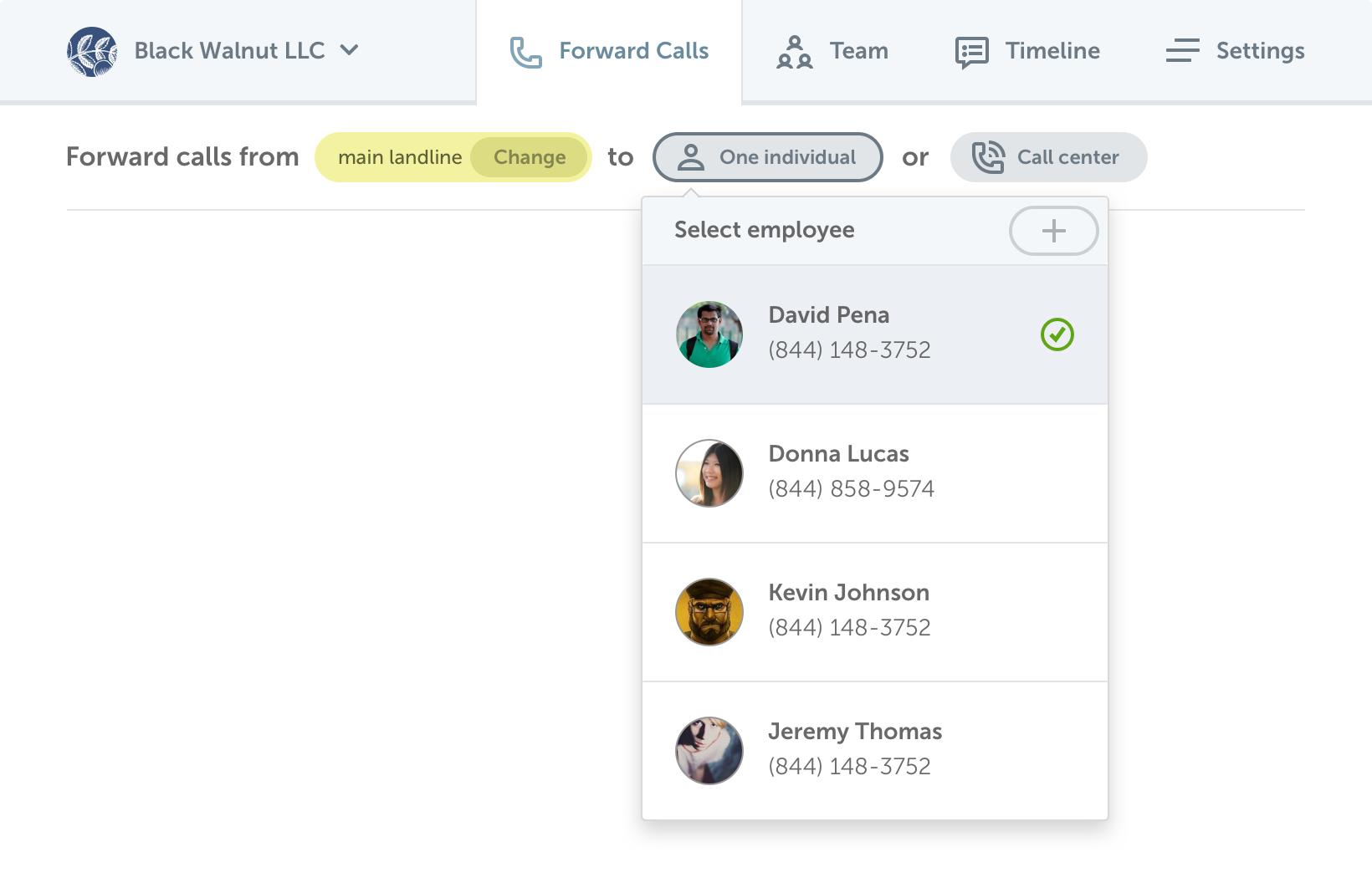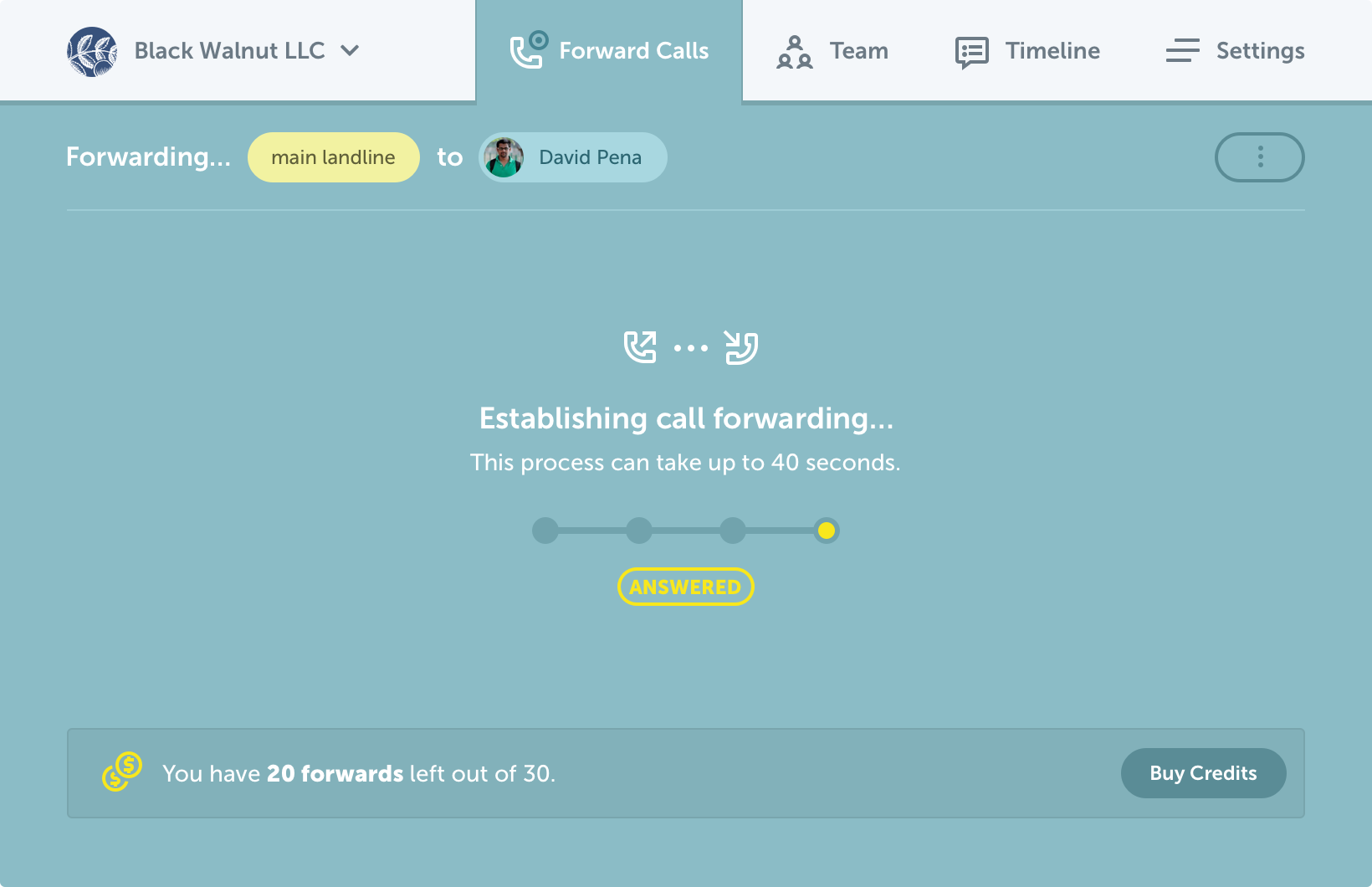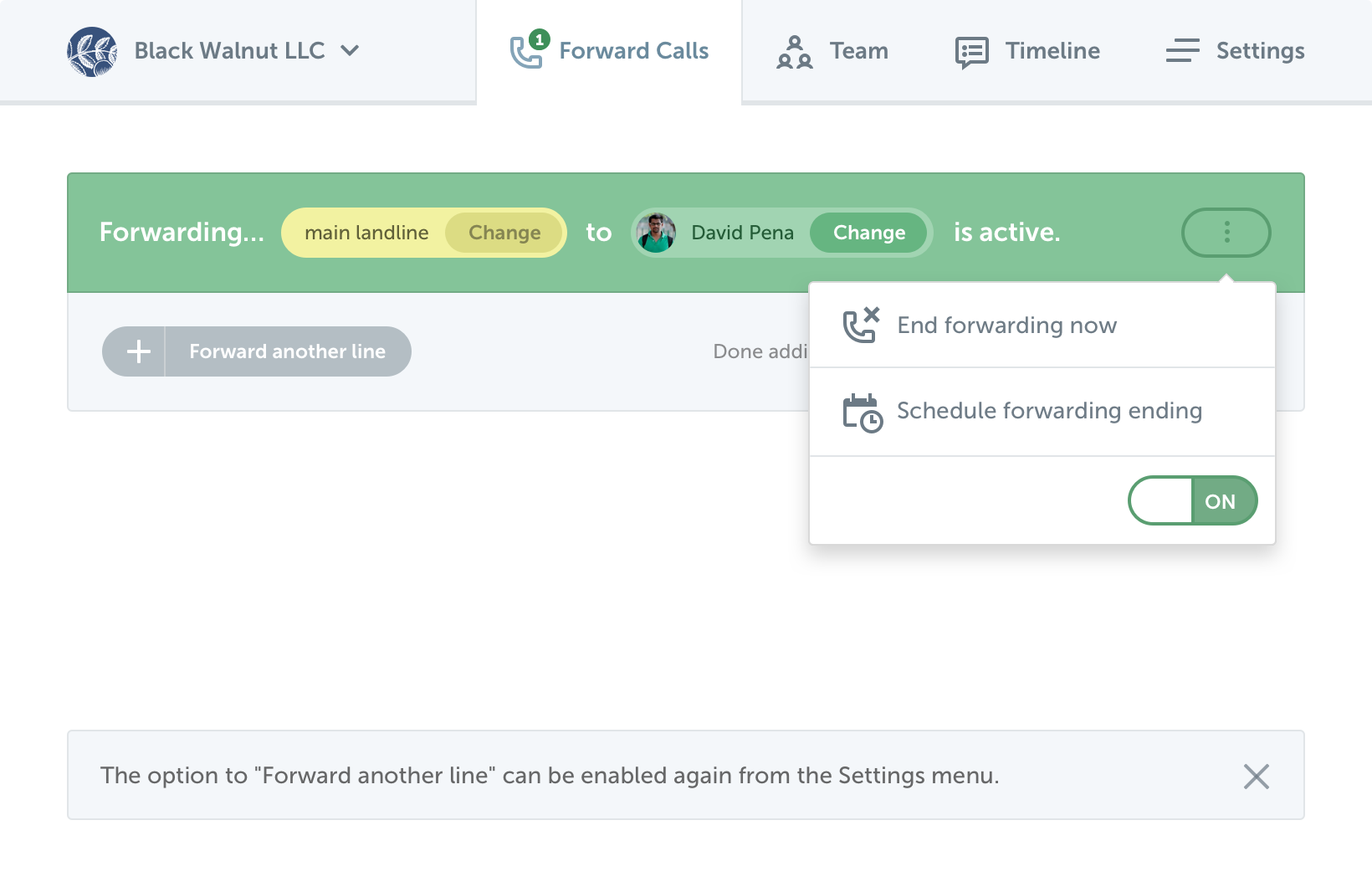 Timeline
Timeline enables business owners and managers to stay in the loop. No need for phone calls or stand ups, whatever has happened, it's here.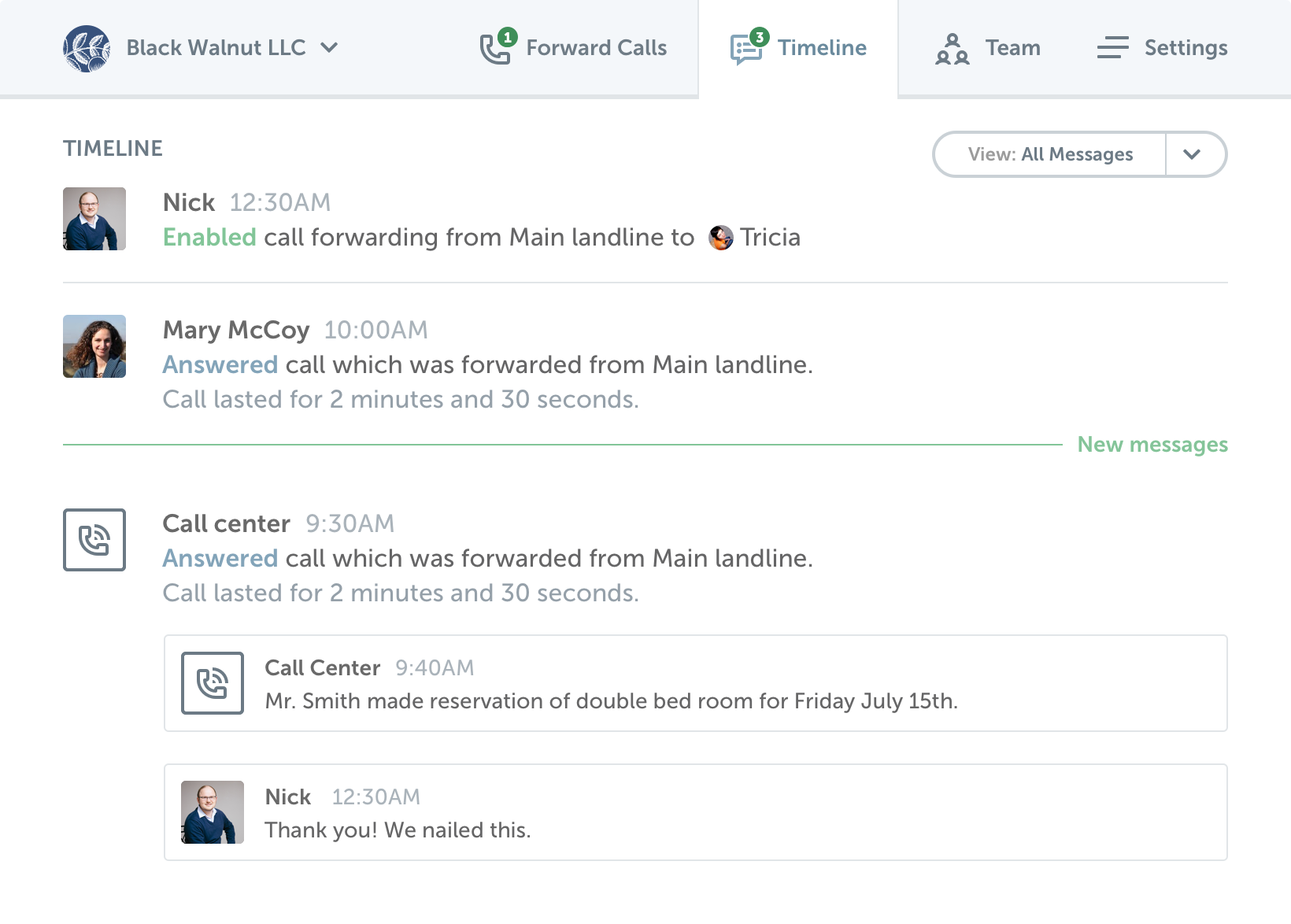 Team
Business owners can manage their team by adding and organizing team members.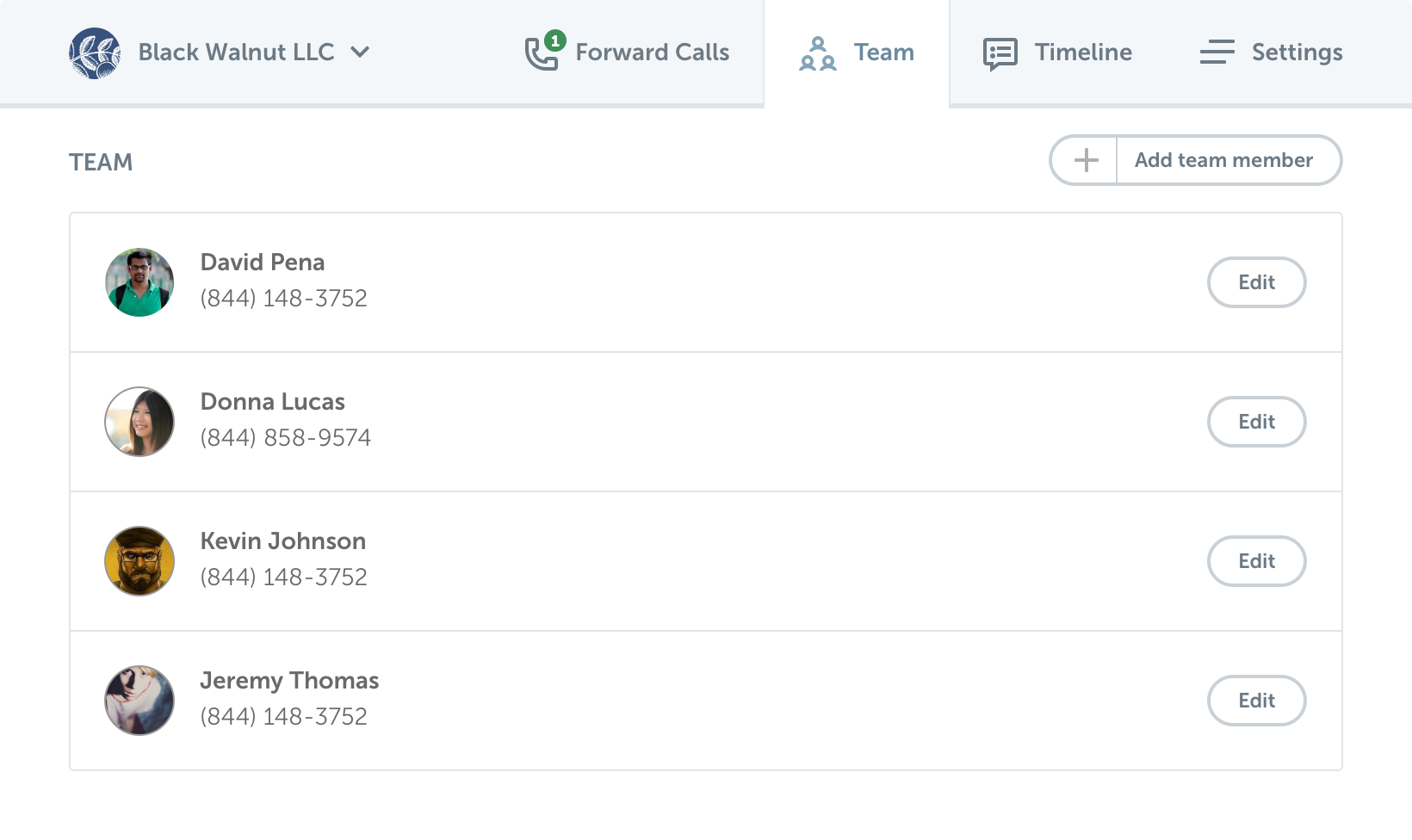 Priority Calls
Business owners can decide to handle important calls themselves and leave non important calls to the staff.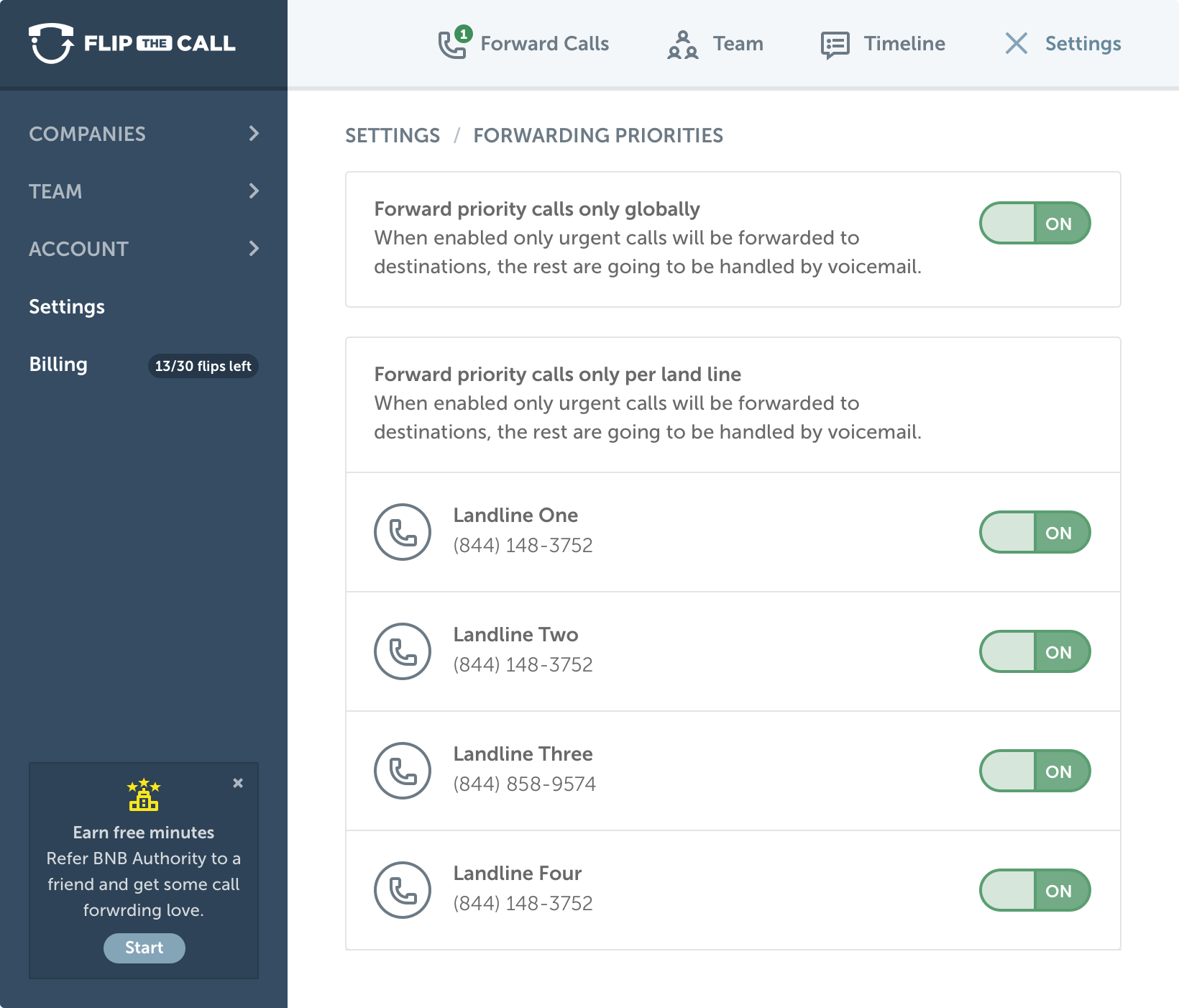 Referral program
Users can earn free calls and minutes by referring application to their friends.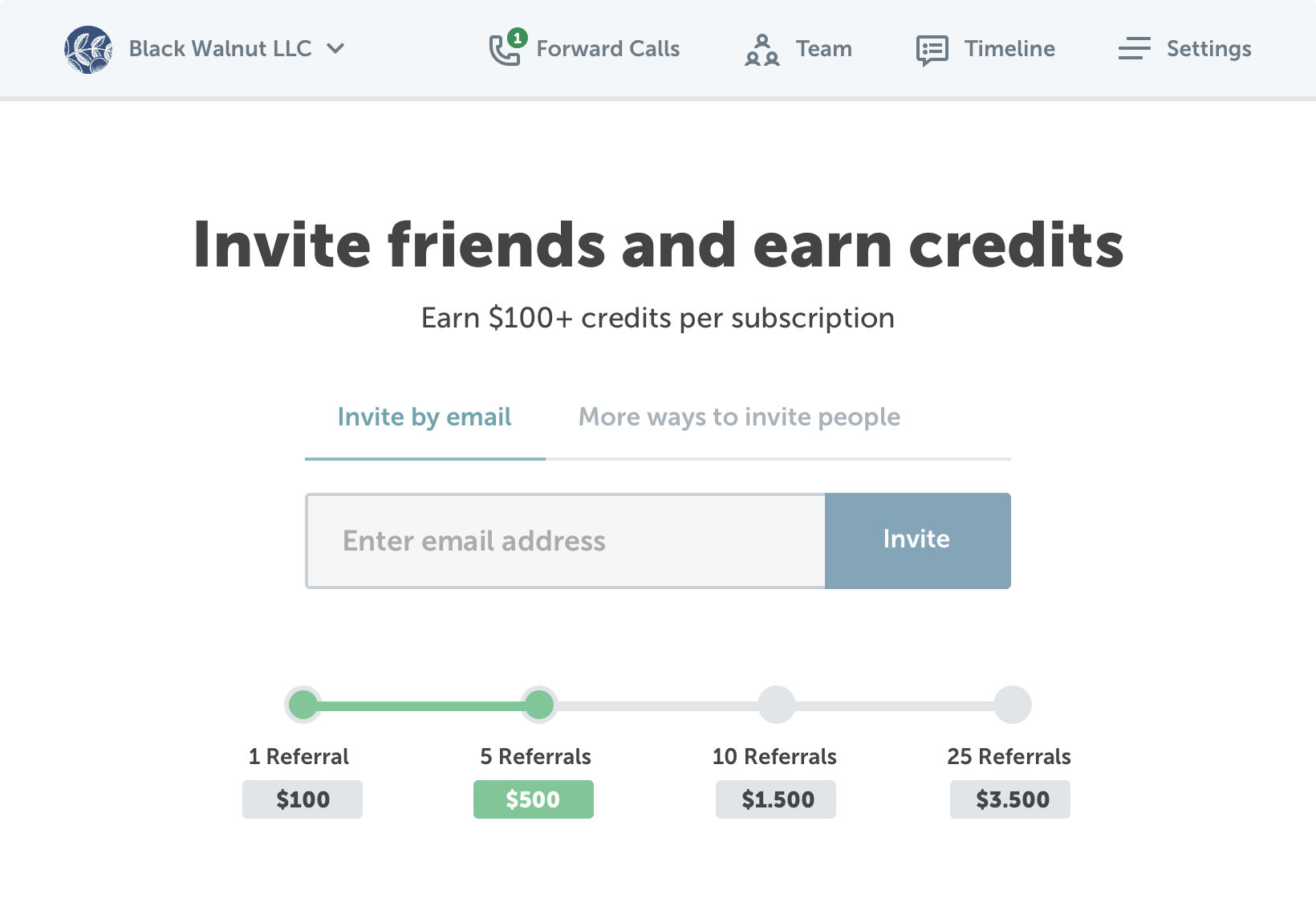 Data Visualisations
In order to allow users to evaulate their employees we designed data visualisation dashboards.