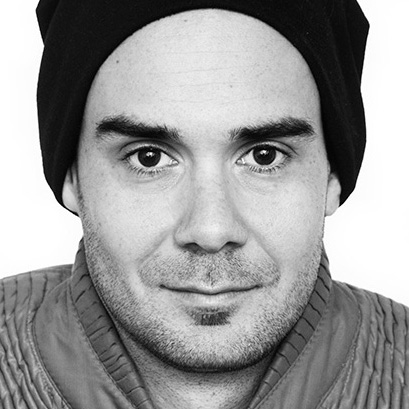 nLight is an independent, privately owned design studio led by Emil Milanov. So far I have been in the business of design for almost a decade and a half. Founding a company seems like a natural way to show commitment to what I do and ambition to grow from freelance consultancy to an enterprise that is a little bit bigger than myself.
I tend to work with people who have strong integrity and crystal clear why behind their ideas and products.
What to expect
Each project that we work on is different. But they all have something in common. Those things are deep client involvement in the design process and communication. Design in this context does not start with pixel pushing on a computer program, but with exchange of thoughts and ideas. Here's why.
Do the talk

Make the plan

Make ideas happen
Do the talk
Why talk? You have your business. You do your business. You know your product and customers better than we do.
Without your input, our job is to design beautiful things. With your input, our job is to listen and help you solve your problem. To keep our integrity, that solution needs to look beautiful as well.
You are going to explain to us what you product does and show us how it does it. Product that you currently have hopefully is working, but not the way you like it. You probably know what you don't like. Maybe you don't.
That's where we come in. We're going to talk about weak spots of your product and find solutions that work.
At this time it is not so much important that you know exactly what you want to accomplish in design terms, but it's very important to be aware of which business problems you want to solve.
Make the plan
Based on our initial meeting we are going to create UX review of your entire product and propose solutions to your business problems using words and sketches.
Make ideas happen
We did the talk. We made the plan. Now is the time to convert it into reality. This is where design happens. Design in this context is iterative process. We are well trained for both design sprints and marathons.
When we initially design your product screen, we are going to expect to get your feedback, which we will use for refinement and arriving at our destination, final product. After we design all product screens and interactions, we're going to make UX review of the hole thing and refine any inconsistencies that we find. Trust me, we will find them.
After this, we should be ready for selecting Front-end development strategy. We can make proposals regarding choosing existing coding framework as a base, starting from boilerplate, or simply execute the code in line with your needs. If you happen to have product that is already on-line but does not scale well both in design and code terms, we can provide you with strategies and tools to improve and re-factor existing code.
When we have code ready for production we can collaborate and assist your back-end developers if needed.